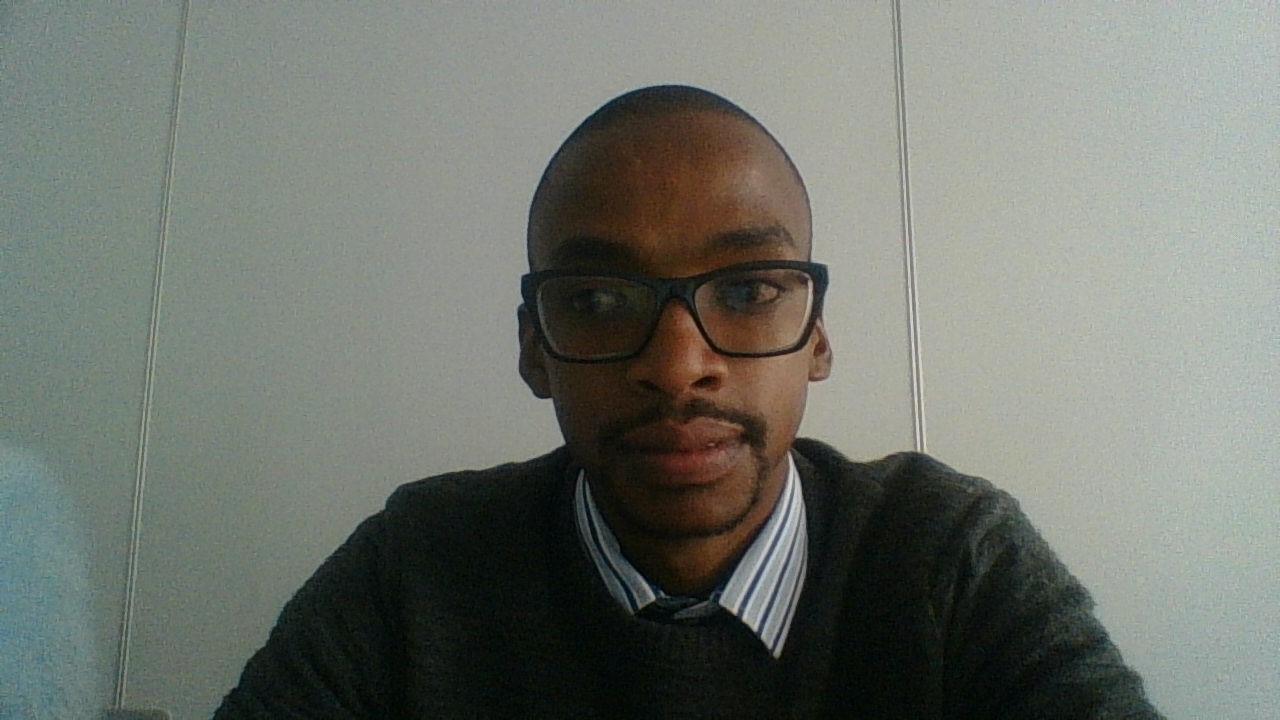 Mr. Lehlohonolo S Tshenodi Profile
E-mail: lstshenodi@gmail.com

Tel/Cell NO: (073) 939 6351
7112 Tsotsomani
Township/Suburb: Alexandra
City: Johannesburg
Province: Gauteng
Postal Code: 2091


Objective:
---

To enhance my understanding in the horizon of Information Technology while implementing the knowledge and experience that I have acquired to make sure that the goals and objectives of the business are met on day to day basis.
---

Education:
---

Basic education: Moroka High School (Senior certificate)
Tertiary education: Vaal University of Technology (N-Dip Computer Systems Engineering)
Learner-ship: Association of Accounting Technology (Basic Accounting certificate)
---

Work Experience:
---

Mangaung Metro Municipality: Door to door tittle deed discrepancy (Moroka Attorneys)
---

Pinnacle Africa Holdings: Information Technology Intern (12 months) and (6 months as Temporary
employee.
I. I was a technical trainee, trained to build, repair and upgrade desktop and laptop
computers of brands and makes [2015 January – 2016 July].
II. I ended up specializing in Hikvision CCTV's installations, troubleshooting and repairs.
---

Gijima Technology People: Field Service Engineer ( 3 months contract)
I. I was auditing and repairing all FNB speed point in the Kimberly region
from [2016 September - November]
---

BCX Business Connections: Customer Engineer (15 months contract)
I. I was a Preventative Maintenance dedicated onsite engineer, whereby I had to made sure that
the client's IT infrastructure of the retail shops, Eg: Clicks, TFG and Shoprite Checkers that
it's always in a good to go condition [2017 May – 2018 July].
II. I also worked overtime to help fix their service orders during the weekends.
---

Personal And Technical Skills
---

I. Personally I am a critical thinking person.
II. I am a good team player who is able to work independently.
III. I have an extensive knowledge in the ICT hardware.
IV. I also have a solid knowledge in SQL and C# for commercial businesses.
V. I have a basic skills of Linux and Windows operating systems
---

Extra Mural Activities
---

Five aside football player and coordinator.
Christian church believer.
---

References:
---

Pinnacle Africa Holdings
Supervisor: Mr F. Hattingh
Tel: 0518130100
Gijima Technology People
Supervisor: Mr B. Marie
Tel: 0514127800
Business Connections
Supervisor: Mr A. Ockbuys
Tel: 0514485095